History
Mona Lisa: A Life Discovered
by Dianne Hales
(Simon & Schuster, 336 pages, August 5)
Wut
(I said to myself when I saw this title). After all, I thought the consensus was that we kinda sorta not really knew some things about the woman who posed for the painting but...Anyway, Hales has written a biography of this cryptic lady, Lisa Gherardini, and traced her back to the streets and neighborhoods of Florence where she lived at the turn of the 16th century. Looks
fascinating
.
Comics/Graphic Novels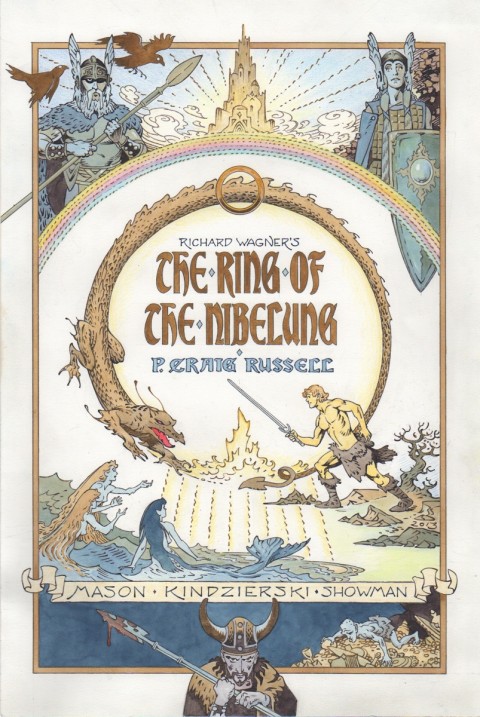 The Ring of the Nibelung
by P. Craig Russel, Illustrated by P. Craig Russel and Lovern Kindziersky
(Dark Horse Books, 424 pages, August 19)
Winner of the Eisner Award, this series based on Wagner's Ring cycle is beautifully illustrated and brought into the 21st century by P. Craig Russell. This particular edition includes Russell's notes and high-res scans of the original art. Now, I'm more of a fan of the Italian and French traditions but...
this looks so dang cool.
Travel
The Completely Useless Guide to London by Martin Pullen
(John Blake, 288 pages, August 1)
Obscure but fascinating Londonish facts, paired with funky illustrations. After all, your life wasn't complete until you knew that "Burlington Arcade was commissioned by Lord George Cavendish to stop dead cats from being thrown over his garden wall." Yeah.